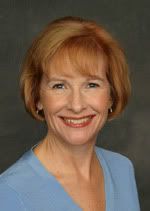 Raleigh Realtor Becky Harper, running on a platform of change and of opposition to the the Issues Mobilization Assessment by NCAR has been elected to the board of the Raleigh Regional Association of Realtors.



· What position are you running for? RRAR Board of Directors
· When did you join RRAR? 1993
· How long have been in the business? Since 1986
· What is your position within the company? Broker Associate
· What committees have you served on at RRAR? Government Affairs Committee
· You may add one line (only) about your community involvement or personal life. I have been a leader in the movement to oppose the Issues Mobilization Assessment levied by NCAR. I want to serve on the Board to ask the tough questions.