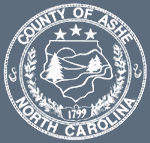 Ron Fitzwater writes at MountainTimes.com:

County Officials Make Case for Land Transfer Tax

Ashe County Board of Commissioners Chairman Richard Blackburn calls the tax "a hard sell" but something that is badly needed for the county to meet the capital needs for projects
:::::
"We want to avoid levying additional property or sales taxes, but we need some source of revenue other than property taxes and this [LTT] is a possibility. Why would we look at this as a possibility? Because, last year, 80 percent of the land transfers in the county were for persons coming in, now you can assume that the seller of the property is going to add the LTT into the sale of the property because that is how consumerism works. Also last year, seven percent of the sales were by speculators leaving only ten percent of sellers being county residents and three percent was gifted property and no LTT would apply. Now I'm not trying to sound anti-newcomer, because we are not, why not let them help pay for some of the infrastructure they benefit from if they like being up here?" Blackburn asked.