Monday is the due date for the NC Association of Realtors to file a "Principal Report" for lobbying expenses with the Secretary of State's Office. I'm expecting at least $100,000 in expenses for the month of June. NCAR has been moving money around between its various entities.

The NCAR 527 political committee, the antynomously named "North Carolina Homeowners Alliance" filed a mid-year report with the IRS this week claiming contributions of $380,162 since January 2007, all from NCAR, and total expenditures of $136,532. $71,034 of the expenditures was declared as a loan repayment to NCAR though the original $71,034 dated 8/10/2006 was never declared as a loan. The balance of $65,498 in campaign expenses brings the NCAR 2007 campaign total to $560,384.36 not including PAC expenses or direct payments to lobbyists.

Still waiting for the NC Realtors PAC to file updated data reports with the State Board of Elections for itemization of in-kind contributions totalling $127,600 presumably incurred for "Administrative Support" expenditures during 2005 and 2006. This week the PAC filed the 2007 mid-year report which shows a breakdown of 26 Administrative Support items totalling $61,029.90 mostly for "Employee Labor Cost" since January 2007.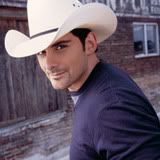 Hey, guess what? Brad Paisley's coming to North Carolina. He'll be in Raleigh July 20 and Charlotte July 21 and he'll be checking you for Ticks:
Brad Paisley: Ticks