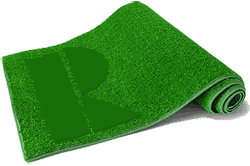 Looks like the transfer tax referendums failed in all 16 counties:
Brunswick , Chatham , Davie , Gates , Graham , Harnett County, Henderson , Hoke , Johnston County, Macon County, Moore , Pender , Rutherford , Swain , Union , Washington .

Sales tax referendums appear to have failed also.

Update: Sales tax failed in all counties where both a transfer tax and sales tax were on the ballot (Davie, Graham, Harnett, Johnston, Rutherford). Looks like realtors and home builders mobilized the anti-tax crowd too well and will have difficulty getting schools and infrastructure in place to support development. In counties where only sales tax referendum was being considered it appears to have passed in 6 counties (only Sampson, Catawba, Surry, Pitt and, Columbus confirmed as of writing).

Update: Home builders are going to be losers in this and they only have themselves to blame, especially in those counties with both transfer and sales tax measures on the ballot.

David Thompson, the executive director of the North Carolina Association of County Commissioners, said he expects voters will become more comfortable with the land-transfer tax in the coming years.

"There was a lot of well-funded publicity against the tax," Thompson said. "But it's still early. The growth is going to continue. The needs for schools and the needs for infrastructure improvements are going to continue to grow."