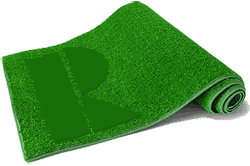 Orange: Sprawl lobby just says no to LTT, From the Independent Weekly:

Big money from across the state—and as far away as Washington—is piling on to beat the land transfer tax in Orange County. Real estate agents and homebuilders have donated nearly a quarter of a million dollars to a campaign against the May 6 ballot referendum in Orange County. The referendum committee, Citizens for a Better Orange County, has raised $234,239 in contributions, loans and in-kind donations, according to campaign finance reports filed with the elections board April 28.
::::::
The committee has spent $205,115 on direct mailings, polls and ads. With 95,805 registered voters in Orange County, that amounts to $2.14 spent per voter as of April 18, more than two weeks before the election.
:::::::
The N.C. Association of Realtors has effectively been running the campaign against the Orange County referendum from its Greensboro office, the report shows. The association has spent $23,854 on in-kind donations of polling, signs, postage, consulting and "staff costs"; made $30,000 in general contributions; and loaned the committee $70,000.

Other contributions have come from the N.C. Homebuilders Association ($44,500), Triangle MLS, a real estate listing service ($30,000), Greater Chapel Hill Association of Realtors ($5,000), the Triangle Community Coalition ($5,000), and the Durham Regional Association of Realtors ($1,000). The National Association of Homebuilders in Washington, D.C., donated $24,885 in television ad time.
:::::
As of April 19, the committee had paid Public Solutions $88,727 on direct mail and Web site design. Public Solutions is a Raleigh-based public affairs and political strategy firm headed by Chris Sinclair, a former lobbyist for the manufactured housing industry who also heads the Triangle Community Coalition. The committee also paid Campaign Connections, another Raleigh political consulting firm, $53,660 for newspaper and radio ads, consulting and other expenses. The Victory Group in Baltimore was hired for $11,000 for a TV and radio ad, and Cornerstone Strategy and Communications in West Palm Beach was paid $2,929 for a phone data bank.
:::::
"It's clear we're being outspent; I'm going to guess probably about 50 or 100 to one," [Carrboro Mayor Mark] Chilton said.

More like 200 to one.
—Fiona Morgan